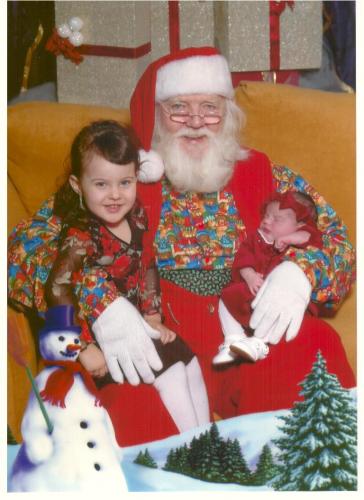 Tim, I remember how proud you were 3 years ago when Adriana was born and I know you would be just as proud now if you were here to see and hold your new Baby Niece = Alyssa Sierra Medeiros. She is so beautiful and so perfect, as Adriana is, please watch over them and protect them from harm.
Tim, Life is just not the same not having you around, I miss everything about you, your beautiful smile, your wonderful laugh, your funny jokes, your warm hugs, you standing over me with your chin on top of my head calling me "shorty", I miss hearing all of your BMX racing stories and you telling me "sorry Mamasita but I have to go".
You were constantly wanting to be everywhere possible, now it makes sense, you were always rushing here and there and everywhere because your time was too short with all of us.
Tim I wish you knew how I feel every minute of everyday, how much I miss you, how I long to see you and hug you and talk to you.
God sent our family an Angel - Alyssa, for us to cherish and love but I still don't understand why he took you so soon, maybe I will never understand it, its too hard living without you Son.
I miss YOU everysecond of my waking hours, I dream about you so many nights, you are my precious child and my angel, I LOVE YOU Timmy!
Your headstone was put up today, it looks beautiful, but now its so real, it hurts so much to see it but at the same time its great that it got done just before Christmas, since I cannot give you a present I light up as many candles as I can in the hopes that you will see me through the light and feel my Love for you.
Tim you will be FOREVER remembered here on earth and I hope one day soon I will be with you again. xoxoxoxoxo